Electrical troubleshooting skills tests on a simulator
Minimize your risk and your cost!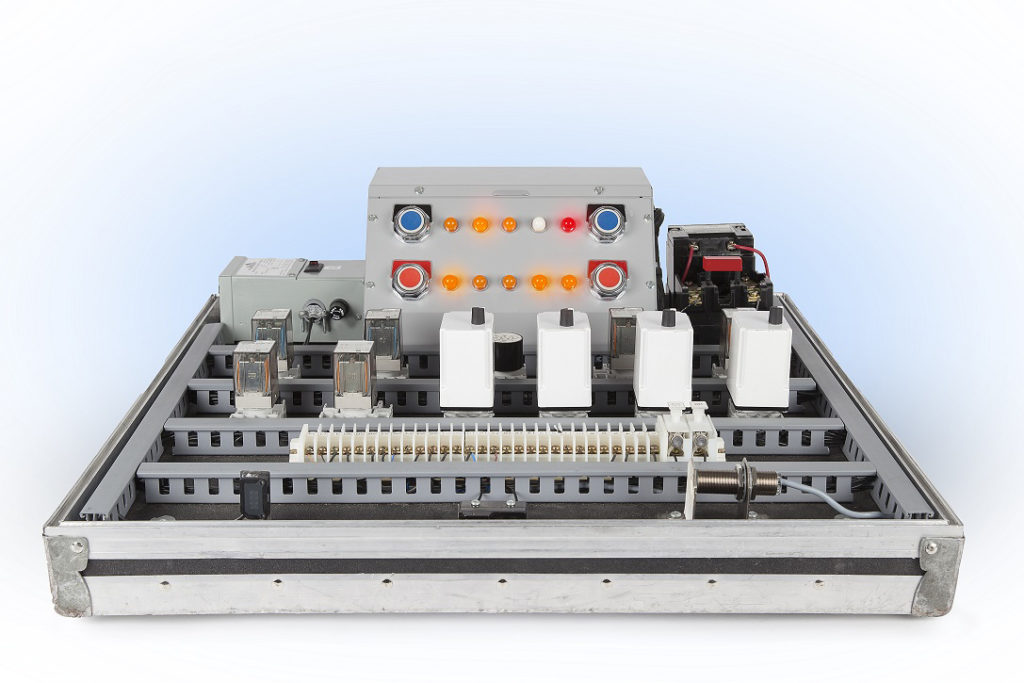 Electrical reasoning tests that reproduce the actual functions of current industrial control panels and PLCs (Programmable Logic Controllers)
To select personnel for the following positions:
Electrician
Electromechanical Engineer
Electrical Engineer
Instrumentation, Control, and Automation Systems Technician
These tests allow you to:
Measure the level of job expertise
Identify the technical development requirements
Reduce hiring costs
Test procedure
During a series of standardized and timed tests, the candidate/employee has to resolve, in the most logical and limited time possible, malfunctions created in the simulator by our certified testing administrators.
Test report: Detailed reports are prepared and submitted to the employer with appropriate recommendations for the selection of the best technical candidates.